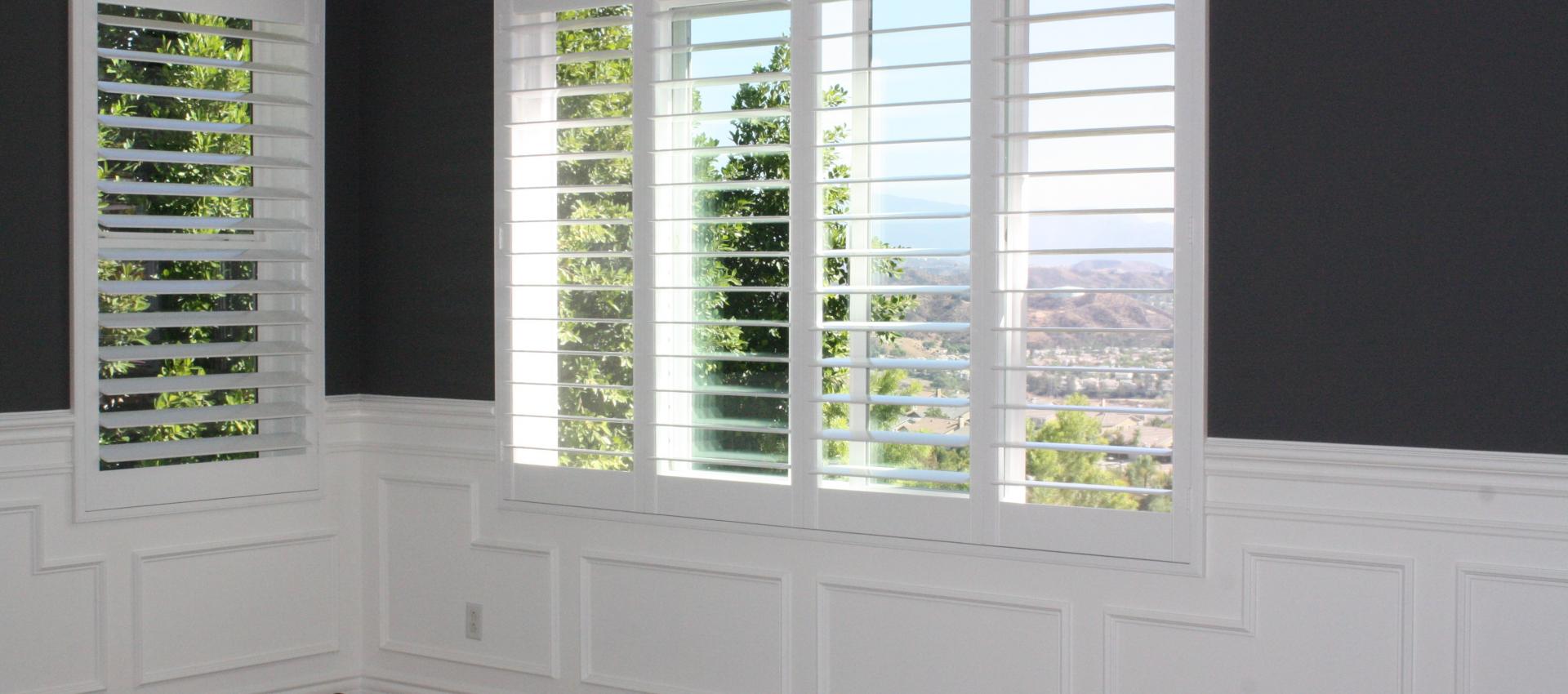 Shutters - Blinds - Shades
High Quality Shutters and Window Treatments
The most awe-inspiring homes often draw attention to their windows but there are more window treatment options on the market than ever before and finding the right solution for you may be challenging. The wrong window treatment has more impact on your home than you may realize. Summer months can feel longer and hotter if your home relies on thin curtains to block the light. The right window treatment not only increases your comfort and enjoyment, but also adds value to your home. We offer a range of products to suit every lifestyle and need.
Shutters provide great insulation and light control, making them one of the most popular choices of window treatments. We only offer high quality shutters, consisting of either 100% basswood with lacquer painted or stained finish or aluminum reinforced polycore materials for durability that lasts for years. With many customizable options available, shutters are ideal for homes that receive a lot of light and have unique window shapes such as arches, circles and octagons.
Shutter World also offers a wide range of blinds and shades available at more affordable price points than shutters. These window treatments still bring style and durability with choices such as woven wood shades, cellular shades, wood or faux wood blinds, and roller shades. Explore your window treatment options. 
If you're still unsure what is the best choice for your home, our team has over 25 years of knowledge and experience to assist you. Whatever your decor preference is, Shutter World strives to make the process seamless and stress-free. Since 1996 our team has installed shutters, blinds, and shades in the Santa Clarita Valley, Los Angeles County, and Ventura County areas.